The Story
Knowing your values makes it easy to decide.
As a chemical engineer and with more than 18 years of experience as a product developer, including 13 years of experience in the cosmetic industry, I have been the product developer behind several well-known and patented Danish products.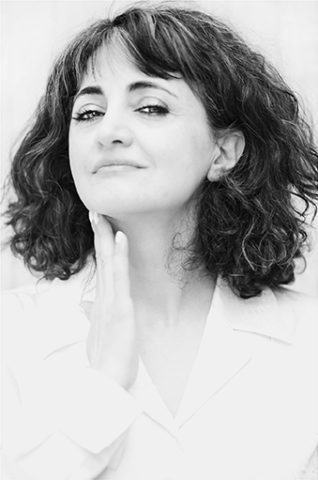 My work has included everything from research, product development, quality assurance, and production, to taking care of relevant cosmetic legislations. In addition to this, I have worked as a Quality Consultant for various well-known pharmaceutical companies for several years.
As both a product developer and a consumer, I believe many of the products we apply on our skin contain a lot of unnecessary ingredients and/or ineffective concentrations of active ingredients - ingredients that over time can cause more harm than good, or that have no visible effect on our skin.
I have always known that it is possible to develop simpler, better, and more efficient products.
In the fall of 2012, I began to design XELLENCE as a concept and brand. I wanted to develop my own line of skincare products that would fulfill my own vision and high standards. This initiative resulted in a range of products that are efficient, exclusive, of high quality, and most importantly free from unnecessary ingredients. Products that embody nature and science and that are based on uncomplicated formulas that simply work.
The XELLENCE collection is minimalistic and carefully conceived. In essence, we only need three different types of skincare products in order to maintain healthy, fresh and well-functioning skin: problem solving (Visible Change), nourishing (Harmony) and protecting (Shield).
Every single XELLENCE product is developed for a specific purpose - making it easy to nurture, protect and prevent possible skin problems.
During the process, every single product has been tested by a large test panel, a laboratory and by myself, ensuring that it not only complies with regulatory requirements, but also with my own high standard and expectations towards quality, texture, effect and user experience.
I have and will never compromise on neither efficiency nor quality. XELLENCE products are developed by me and produced in collaboration with a team of Denmark's most competent experts.
Naturally, my inspiration comes from my professional background as a chemical engineer and product developer, but it also origins from my upbringing in Iran, from personal experiences in my life, from people I have met on my way and from my family and friends.
I wish more than anything to fulfill needs, create efficient and trustworthy products, and let people experience for themselves, and on their own skin that simplicity can easily have a significant effect - often even better than unnecessarily complicated products. 
We all want healthy and beautiful skin - regardless of age, skin type, or gender. That is why the XELLENCE product line is not developed solely for the use of women, men or children. They are developed in a way that everyone can use the products, as we believe that proper skin care should be a priority regardless of age or gender.
XELLENCE provides only the very best products  - that is simply what we all deserve.